Everyone deserves to look and feel good no matter our abilities.
There may be times when aging or having a disability, illness or injury can make taking care of yourself difficult to do on your own.
We can assist with any personal care needs you may have in a gentle, caring, dignified way.
Whether you are highly dependent or need that little extra help, our loving support workers provide a variety of personal care options individually customized to cater to everyone's needs. No need is too small.
Done with the utmost respect and empathy, we aim to have you looking and feeling like your best self whenever you need us.
This service is available at a private cost or to anyone with an approved Home Care package or NDIS funding in line with plan goals.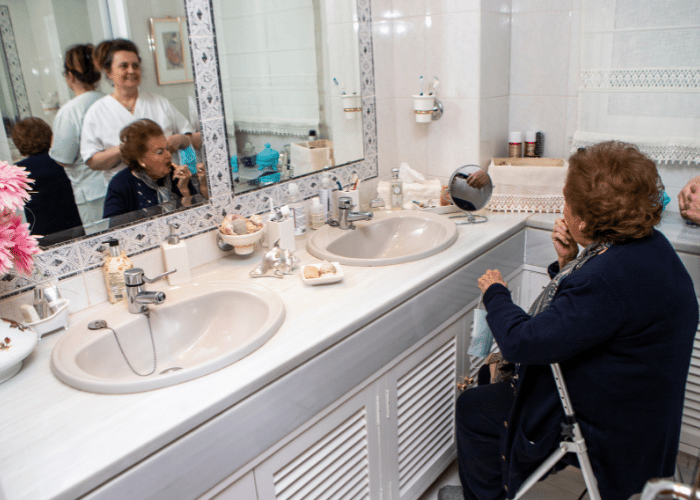 KompleteCare's Personal Care Services include:
Mobility and Exercise Assistance
Toileting/Continence Care
NDIS Information
Assistance with Self Care Activities
These support items provide a participant with assistance with, or supervision of, personal tasks of daily life to develop skills of the participant to live as autonomously as possible. These support items can be delivered to individual participants subject to the rules set out in the NDIS Price Guide.
Gardening and General Home Maintenance
Domestic Assistance (Cleaning)