"

Growing with 

you means

 
we understand you

"

 
My husband Scott and I established KompleteCare in 2014 in the North-eastern suburbs of Adelaide. 
Both Scott and I have previously spent nearly 20 years working for Disability SA and the Aged and Disability community. Beginning as support workers we worked our way through many different roles gaining further knowledge and experience as we progressed.
KompleteCare has offered us a fantastic opportunity to apply our many years of experience and continue our love for connecting with individuals and learning their life's stories.
After what started out as just Scott, me and one other staff member has now grown into a family-run business now including our daughter Laura and son in-law Sam. Our team currently consists of nearly 300 support workers, case managers, and office staff.
We have a second new office in the South of Adelaide and another one soon to come in the North. We are also planning to expand further into regional SA, where help is desperately needed.
While the growth and success of Kompletecare has been exciting and positive we have never lost sight of where we began and why.
We started KompleteCare because we are confident that together our rich industry background and strong family values could offer you something special.  
It's a real privilege to do what we love every day and to help be responsible for a person's happiness and wellbeing. 
KompleteCare will not let you fall through the cracks; we are with you every step of the way. 
Linda Sharrock
Director of KompleteCare. 
Your story truly becomes our story. It's not just a tag line. We genuinely believe that! Let's face life's challenges, TOGETHER.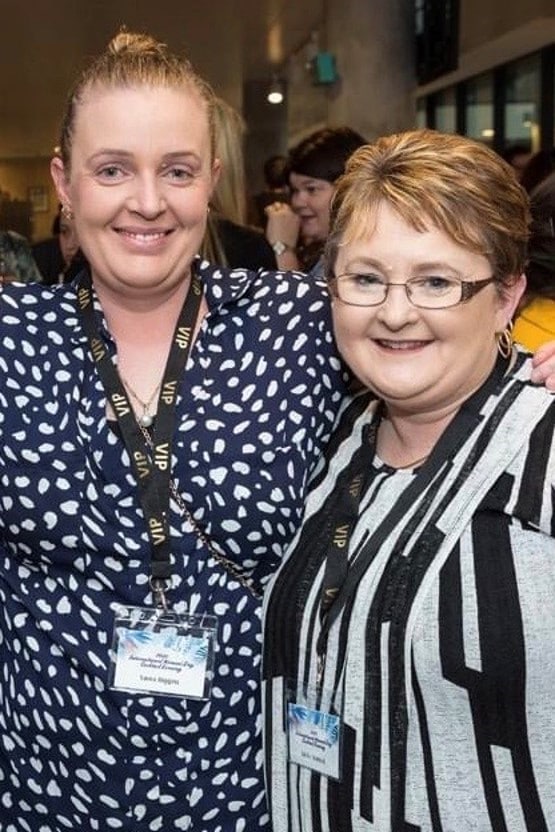 Fantastic company to go with, they really take the time to get to know their clients and their wants and needs. they really go the extra mile.

Samantha
They have been fabulous in helping me sort thru my aged care site and get the right home care needed for my dad. Adrian has gone above and beyond to explain how it all works, without him it I would still be trying to struggle along not knowing who or where or even if there was any help available.

Gina
Fantastic people and service! An amazing team that provide a holistic approach to their care for people with disabilities and the ageing community. They are friendly, reliable, transparent and always act with integrity to ensure positive outcomes

Tommy