Our Story
"Growing with you means we understand you"
How it all began…
We established KompleteCare in 2014 in the North-eastern suburbs of Adelaide.
We had previously spent nearly 20 years working for Disability SA and the Aged and Disability community. Beginning as a support worker, We worked our way through many different roles gaining further knowledge and experience as we progressed.
KompleteCare has offered us a fantastic opportunity to apply our many years of experience and continue our love for connecting with individuals and learning their life's stories.
From KompleteCare starting out as just myself, one other staff member and the assistance of my husband in our Modbury office, has now grown into a family-run business I share with our daughter Laura along with our son-in-law Sam.
Our team currently consists of nearly 300 support workers, case managers, and office staff. We now have two new additional offices in Edwardstown and Willaston. We are also planning to expand further into regional SA, where help is desperately needed.
While the growth and success of KompleteCare has been exciting and positive we have never lost sight of where we began and why.
We started KompleteCare because we are confident that together with our rich industry background and our strong family values, my daughter, our staff and I could offer you something special.
It's a real privilege to do what we love every day and to help be responsible for a person's happiness and wellbeing.
KompleteCare will not let you fall through the cracks; we are with you every step of the way.
Linda Sharrock
Director of KompleteCare.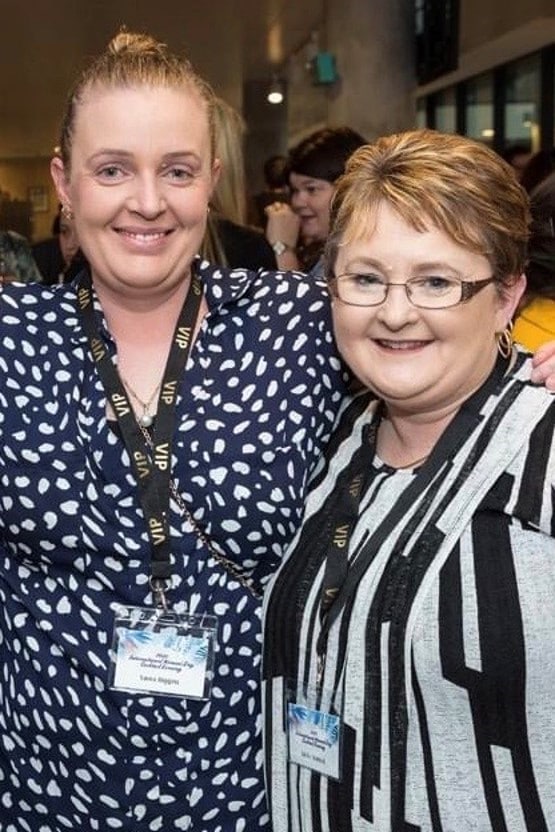 Your story truly becomes our story. It's not just a tag line. We genuinely believe that!
Let's face life's challenges,
TOGETHER.
It is said a company is only as good as its employees and that couldn't be truer at KompleteCare.
All our team members are dedicated, compassionate and professional individuals who enjoy taking care of others. Every member is an extension of our family and is ingrained with the importance of ensuring everyone they care for is also made to feel like an extension of our family.
From our office staff to your case managers to your support workers. We are all here to dedicate our time and priority to one thing… your happiness.